We have had a busy year so far, and so much is being accomplished through LWDF. In June and July, we had two teams of medical and non-medical professionals travel half-way across the world to Togo, West Africa to perform surgical and medical missions. The surgical team was able to provide vaccinations and perform one c-section and six knee replacement surgeries. The medical team cared for people suffering from chronic pain, malaria, pyloric stenosis, wounds, and more. In total, both teams cared for 647 patients during their time in Togo. Visit our complete photo gallery here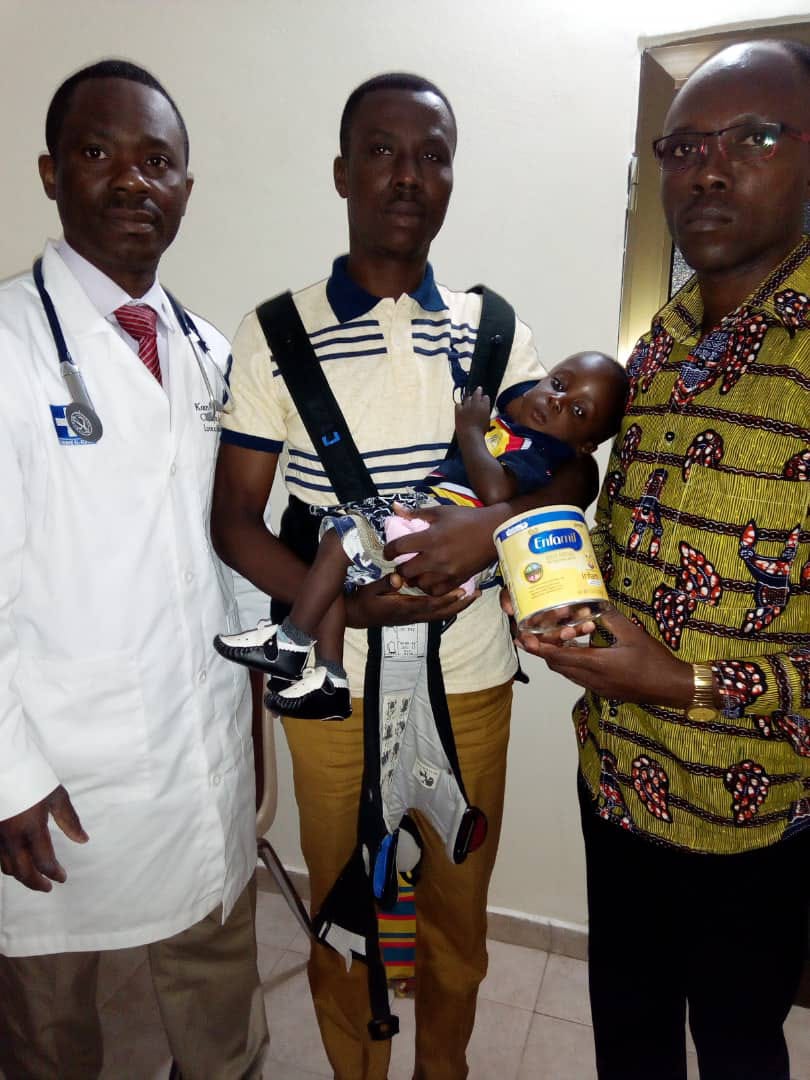 ---
Headquarter Agreement
Dr. Folly with LWDF was part of an event that made the Togolese national news, as multiple news outlets were there to record the event. On Wednesday, September 12, 2018, in the Togolese capital of Lomé, Dr. Komi Folly, president of LWDF, met with Mrs. Abra Afetsé-Tay, Secretary General of the Ministry of Foreign Affairs, Cooperation and African Integration. Together, they signed a Headquarter Agreement aimed to formalize the installation of LWDF in Togo. This agreement gives LWDF freedom to have medical professionals and non-medical volunteers from outside of Togo travel to Togo and serve the people without experiencing administrative difficulties that sometimes happen when applying for a visa to enter the country. Because of this streamlined process, we will now be able to serve the Togolese people more efficiently and effectively.
---
School Supplies
Because of funds from our generous donors and followers, we were able to purchase and distribute school supplies for 400 children in the Notse Region of Togo. The joy on the faces of these precious children is priceless. Every single cent of your donations and contributions goes toward helping the people of Togo. You can rest assured knowing that LWDF practices stewardship and integrity in providing quality education for these future astronauts, doctors, nurses, engineers, teachers… Whatever they dream of becoming!
---
Annual Fundraiser – Hands That Heal
Our annual fundraiser was held on November 10th at the Glass Veranda at Forest Ridge in Broken Arrow, OK. We had nearly 80 people in attendance and raised over $2300!! We had many beautiful silent auction items, guest speakers, and inspirational stories from the mission trip to Togo this past summer. The main take-away from our event was that anyone and everyone can be involved. Each individual, no matter their age, has gifts and talents that can benefit the cause of LWDF. If you would like more information about how you can be involved, click here and scroll down to fill out our volunteer form. One of our staff members will contact you. God bless!